Kalahari
recently gave us the wonderful opportunity to stay there for a night. They have two locations, one in
Sandusky Ohio
were we stayed and another in
Wisconsin Dells, Wisconsin
. At first glance you might look at prices and think that it might be a little much. Let me tell you, we loved it and thought the prices are perfectly fair and totally worth it. Our room was called the
Nomad Room
, it was a wonderful size and the beds were perfectly spaced to let my oldest jump from bed to bed! There was a microwave, fridge, TV, table and chairs for meals, a couch (that pulled out into a bed), fireplace, nice bathroom area and a balcony. We had more then enough room to put our youngest in the pack-n-play and we didn't have to try and climb over it to get around the room. We got there around 3 p.m. and unloaded our stuff into our room and went to the water park.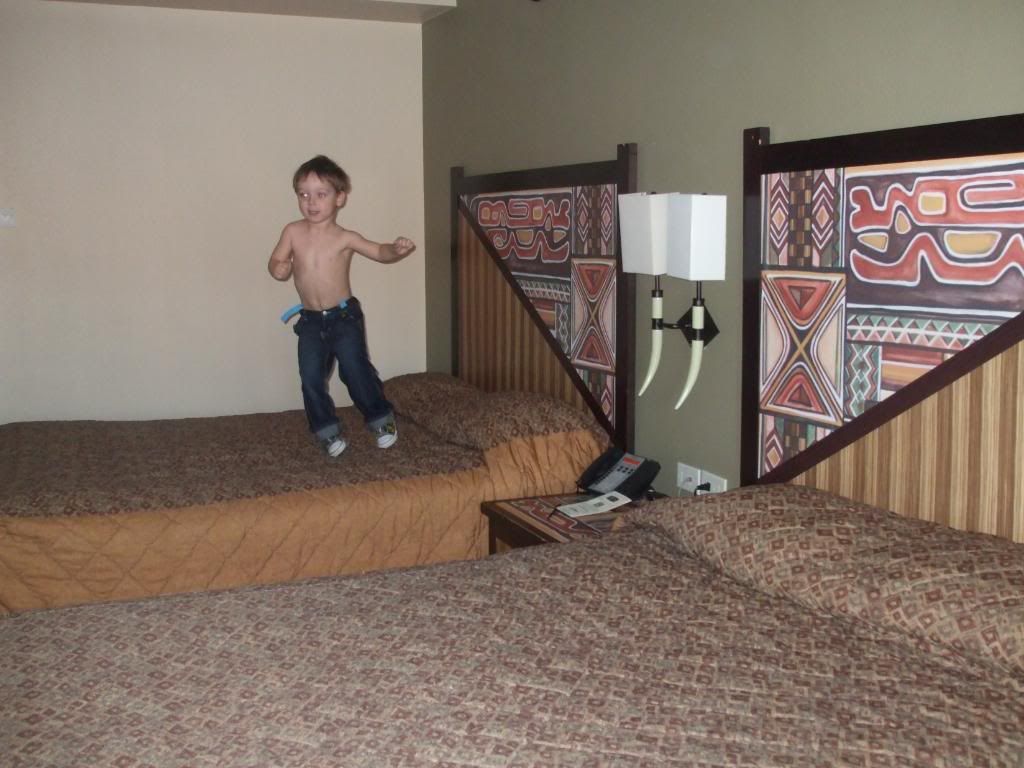 The
water park
, where do I begin? It was amazing! The kids are required to wear a life vest; I loved this! Even better,
Kalahari
provides the vests for free. The
water park
was huge; tons of different playing areas, a wave pool, kiddie areas, lazy river etc. My oldest had a blast, being 3 he was able to go down a few slides without daddy, and loved them. The kiddie area was perfect for both boys. Broden loved going down the slides and wading through the water. Although, he would try to crawl in the water with his head under, and would yell at me anytime I tried to help him! He was having too much fun to worry about some water in his face. Neacel loved the wave pool, he also liked the kiddie area but he is a true little adventurous spirit, and it wasn't enough thrill for him. He thought the wave pool was great though. You can also rent out
cabanas
which were a wonderful idea. We didn't, but I saw many families who did and had a bed made for kids so that when they got tired they could go lay down and watch TV for a little while, without having to return to the room!
My biggest fear about the water park was the chlorine smell, it gives me horrible horrible headaches that make me sick. Usually with indoor places the smell is the worse, but there was only one area that I smelled chlorine. When you are walking down the hallway to rooms and pass the
water park
, that was the only place I smelled it. (and this pregnant nose can smell everything!) Even in the park itself, no smell, they kept it so vented. I was so happy to not have to smell chlorine the whole time we were there.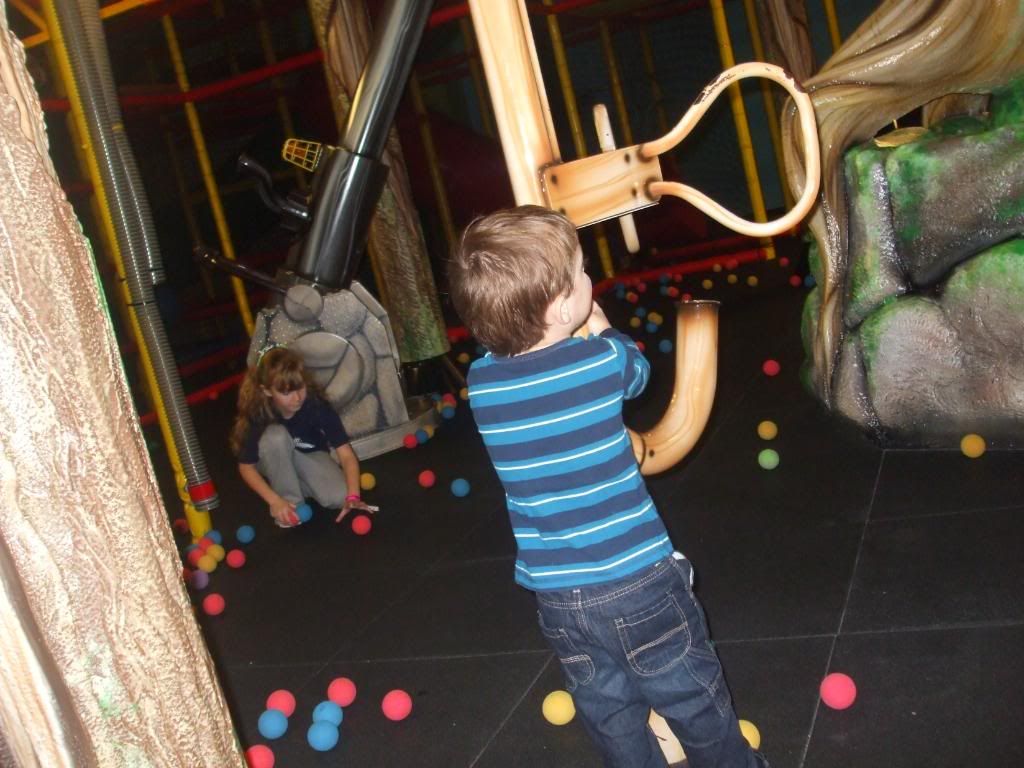 There also is an indoor
arcade
which Neacel loved! What kid doesn't love
arcades
? There was the
Tree Top
, indoor play area; you can let the kids climb forever! There are balls in the area too and plenty of different ball shooting things for the kids. My personal favorite was the volcano in the middle. You fill it with balls to your hearts content, then hit the button and they all come flying out in a big explosion. The boys would run and giggle every time we set it off. There are a lot of slides, tunnels, ladders and obstacles for the kids to climb all over.
There are plenty of other things that we didn't have time to enjoy,
Spa Kalahari
,
Safari Adventures Animal Park
(closed during winter),
mini golf
and the
outdoor water park
(seasonal); either way, it was an amazing trip and I'm so thankful for the opportunity we had to go.
So here is my short sweet and to the point opinion: This place is amazing, prices were amazing and it's perfect for all ages. It was perfect during the winter because it was empty, no lines or overcrowding for anything. The rooms were clean, the kids were happy and the ice cream was great! They really take the whole theme and run with it. Save your money, book a trip and visit
Kalahari
as soon as possible!!!
Enjoy some of our pictures from the trip! I think it's only fair to say we had an amazing time! You can also see how empty it was while we were there!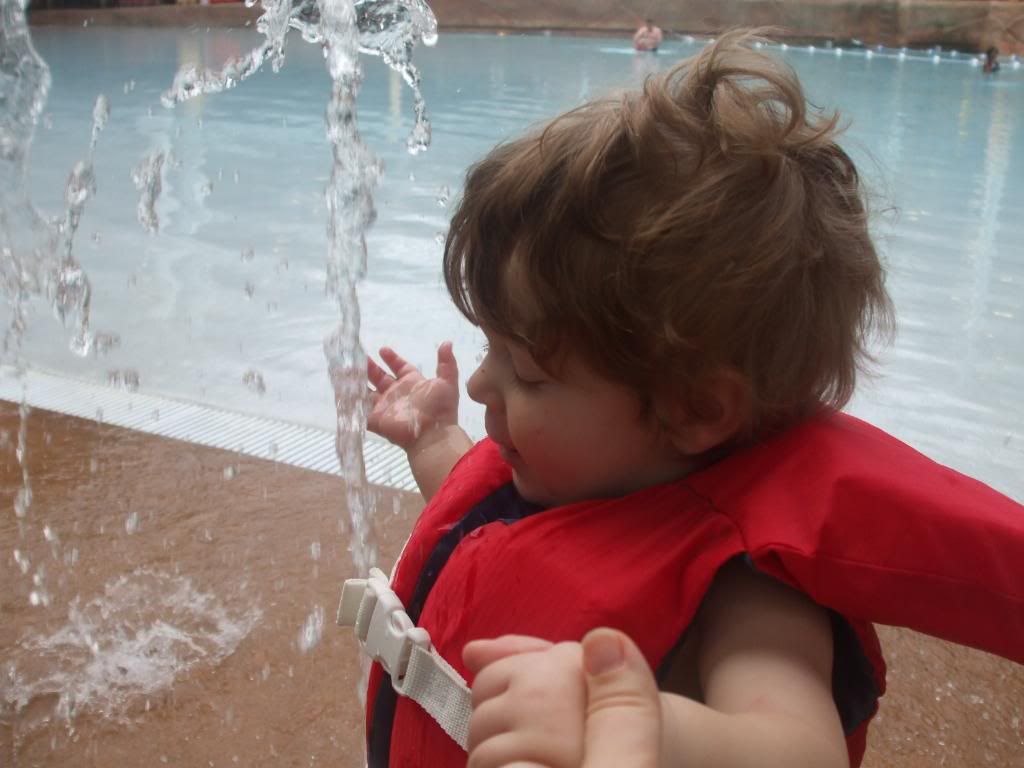 Broden enjoying a water spout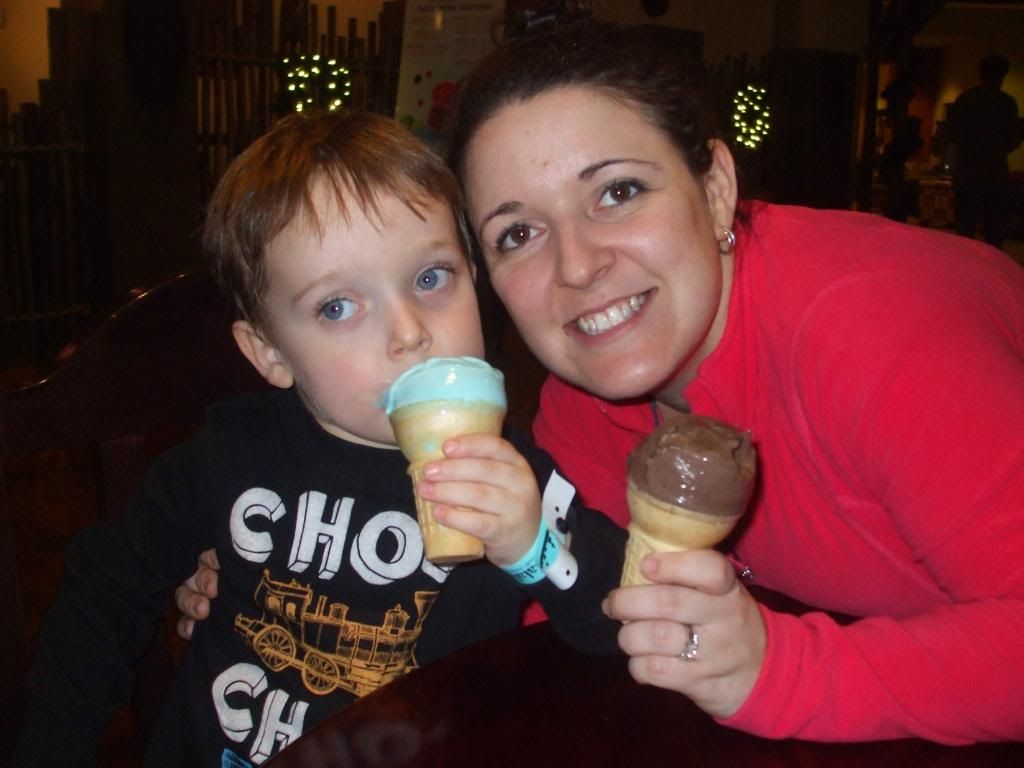 Ice cream addiction, Neacel's tasted like Fruit Loops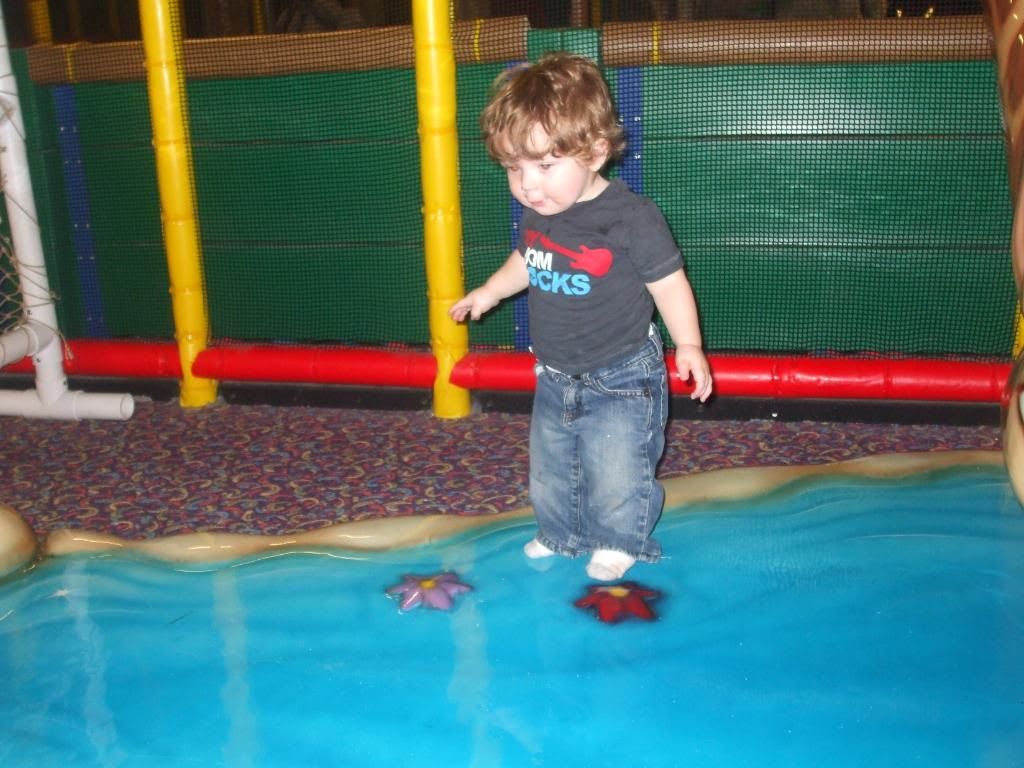 Enjoying the indoor play area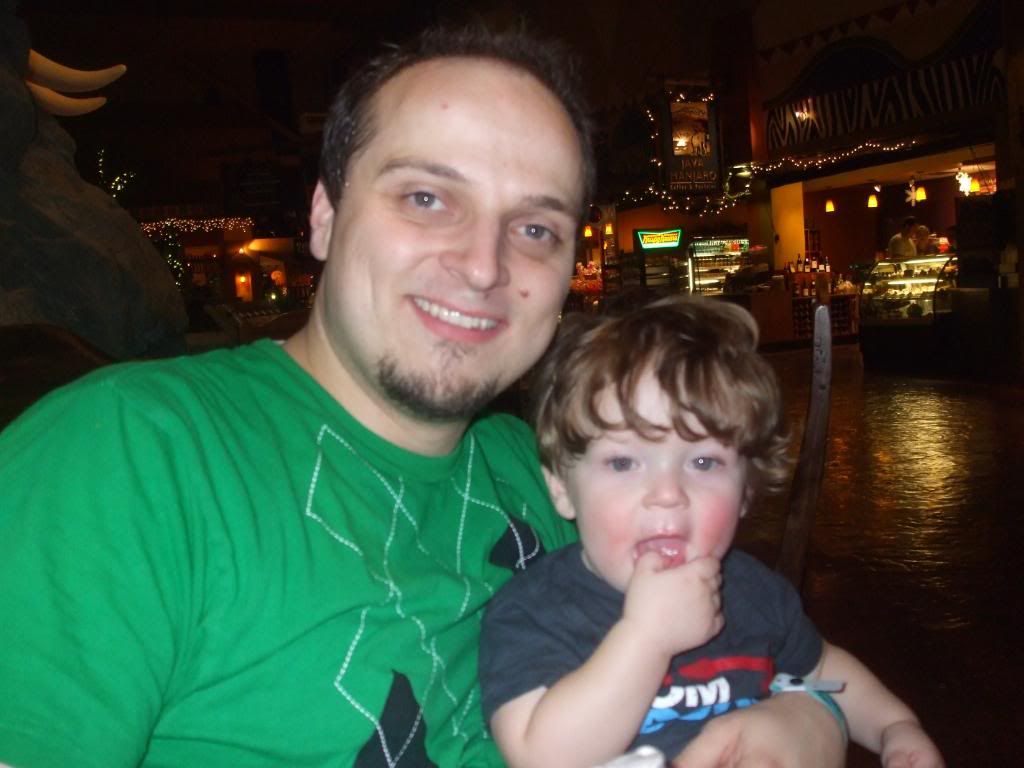 Daddy and Broden relaxing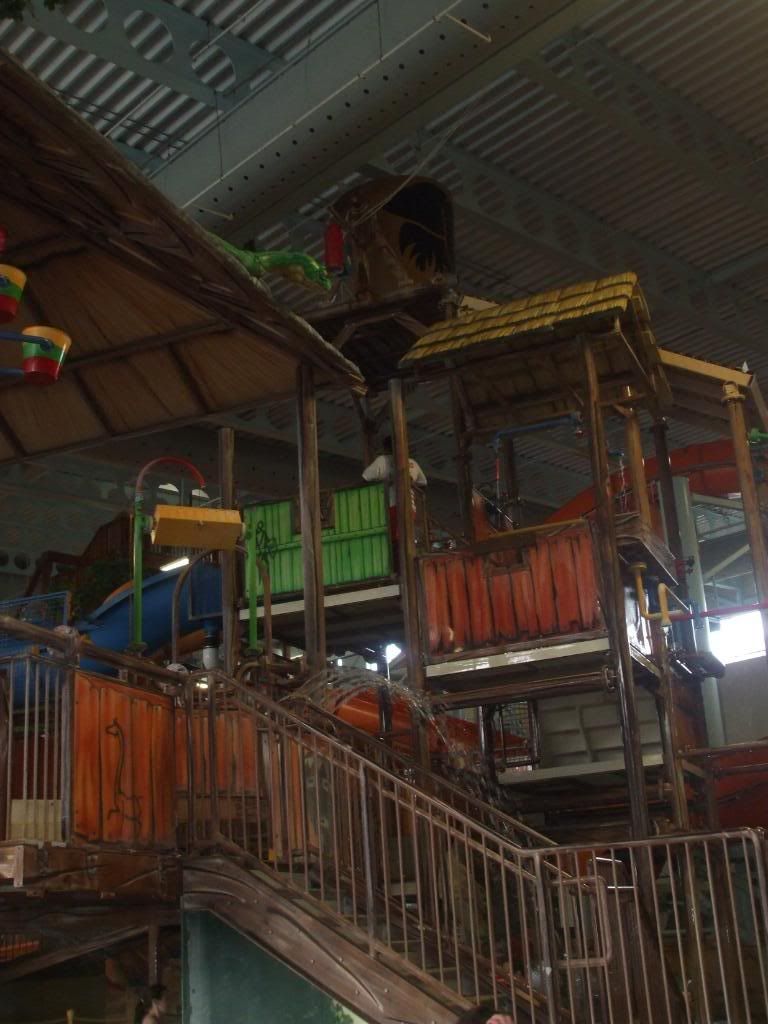 Water park area, Neacel loved it!
Wave Pool in action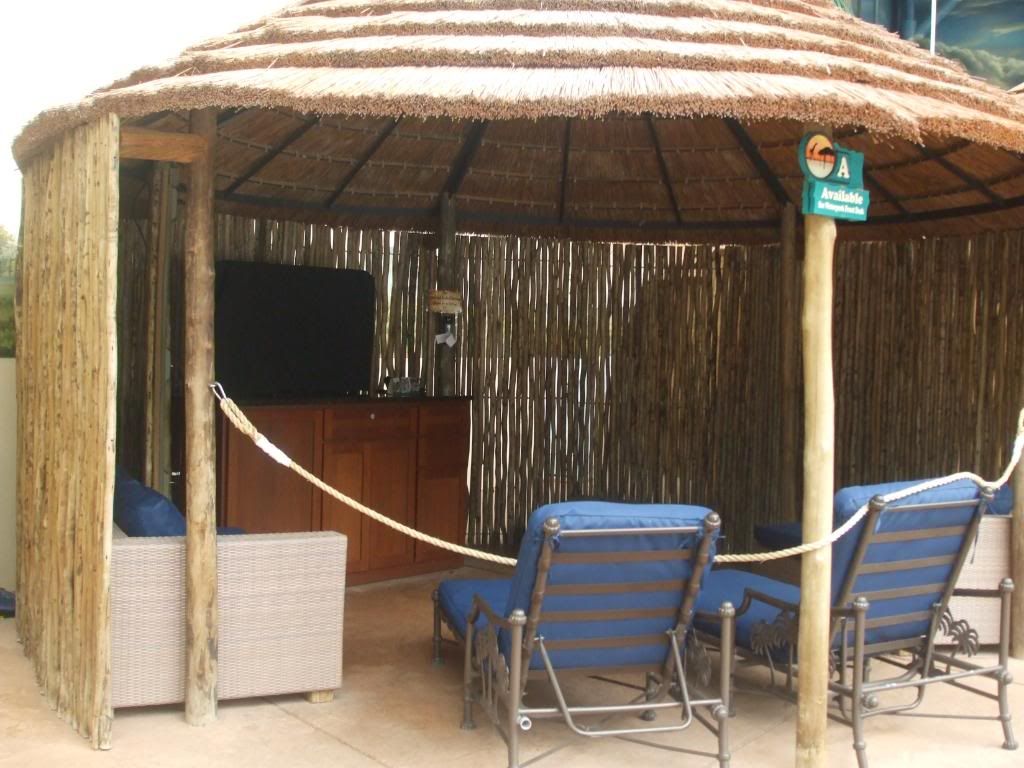 Next Time I will get one of these Cabanas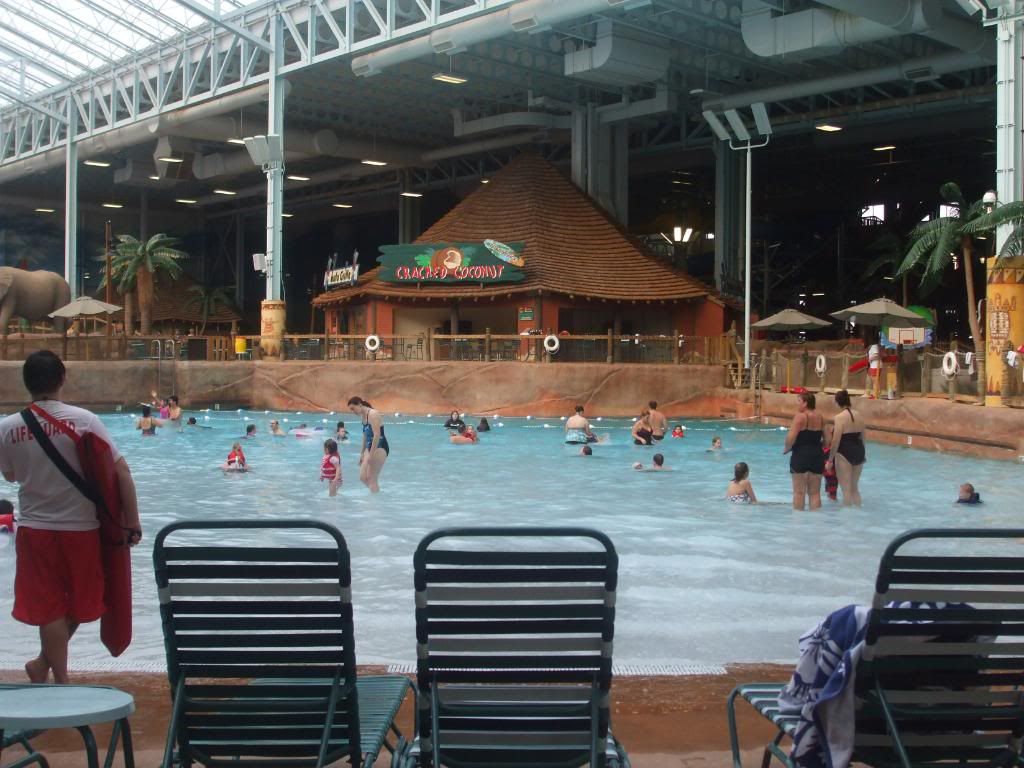 Relaxed wave pool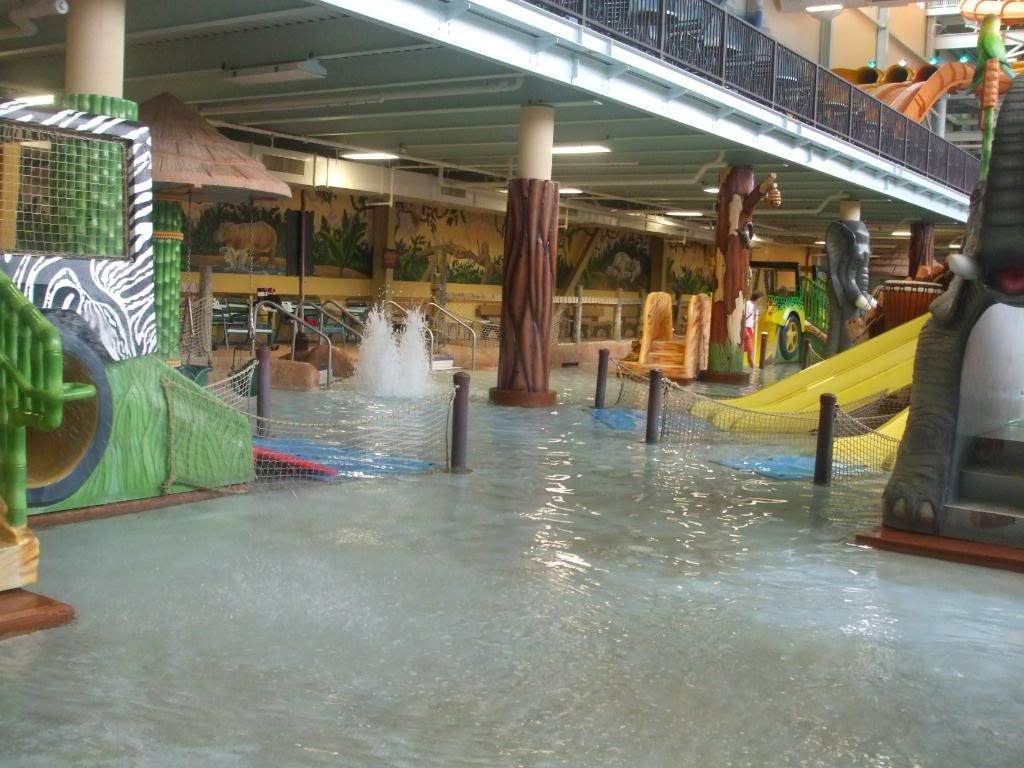 Kiddie Pool area
Note: Kalahari gave us a complimentary one night stay in exchange for a review. Please note that we were not paid, and this review is honest and sincere.